Pier B
The Duluth waterfront is thriving with excitement and energy as residents and visitors enjoy the hospitality of the recently opened Pier B Resort Hotel offering 140 rooms and an event center. 
Pier B was built on a 5-acre site of industrial land once owned and operated under the Lafarge Cement company. The $30+ million project mixes industrial flair with attractive modern amenities.  
 It's connected by a short walkway to Bayfront Festival Park and Canal Park and has an active marina for boaters. DEDA and the City of Duluth Business Development are proud to showcase Pier B as an exemplary brownfield redevelopment project.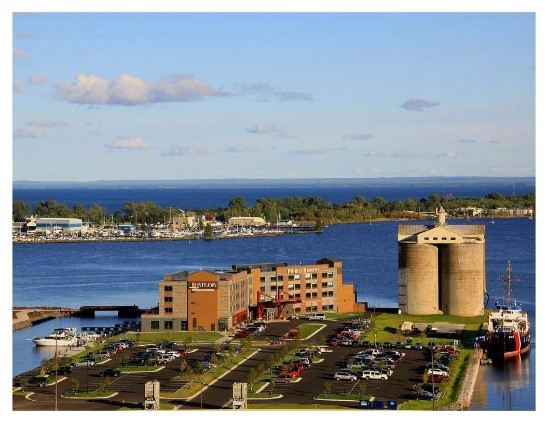 Norshor Theatre 
Duluth's Historic Arts and Theatre District is shining brighter with the renovations to the 100 year old NorShor Theatre. Renovated by George Sherman and Johnson Wilson Construction, the Norshor opened with its first premier in February 2018 to a sold out crowd. Once privately owned before DEDA's purchase, the theatre was in desperate need of repairs, upgrades and restoration. The NorShor is managed by the Duluth Playhouse and is a great example of a public-private partnership that is reviving the downtown with new programs, top notch plays and musical variety shows. The theatre renovations were funded with historic tax credits, private financing, community redevelopment funds and state bonding.